Bodhin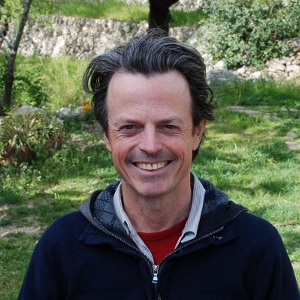 Bodhin Philip Woodward, Bsc. SYT:
Bodhin has extensive experience of mindfulness practices and teaching. He teaches Mindfulness Based Approaches (MBAs) to help prevent relapse into depression and to manage stress and anxiety. He also meets the requirements of the Good Practice Guidelines for Trainers of Mindfulness-based Teachers published by the UK Network of Mindfulness-based Teacher Trainers
Bodhin was trained in Mindfulness Based Cognitive Therapy (MBCT) in 2005 by Dr Paramabandhu Groves, an NHS Consultant Psychiatrist, at the Breathing space in the London Buddhist Center. He has taught the classic MBCT course more than 40 times during the last 7 years to several hundred pupils. He teaches it in the 8 week format and also in a 6 day intense retreat format in his own retreat center in Spain, Solterreno.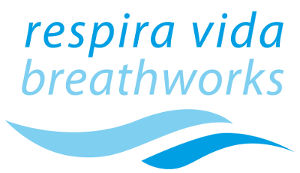 Bodhin has recently become a certified Breathworks Mindfulness Trainer.
Breathworks; Living Well with Pain, Stress and Illness and Mindfulness for Stress. "This programme of practice and training is part of my commitment to deepening my own practice and ensuring the integrity and effectiveness of the training I offer."
He has been practicing Mindfulness on a daily basis since 1985. He started his intense Mindfulness training with the Triratna Buddhist in 1990 which culminated in his Ordination in India in the year 2000. He has attended more than 80 retreats, the longest a 4 month retreat. The Triratna Buddhist Community is an international network dedicated to communicating Buddhist values in ways appropriate to the modern world. For more information, visit the Triratna Buddhist Community website.
Bodhin runs Mindfulness retreats in Spain based on the Mindfulness-Based Cognitive Therapy (MBCT) work done by Jon Kabat Zin, Mark Williams and others and MBSR. He generally teaches in the rural retreat center Solterreno, during a 6 day retreat. Covering the main elements of the 8 session Introduction to Mindfulness Meditation, and complemented with daily Yoga sessions; Mindfulness based Therapeutic Yoga and also Yin Yoga, while also having a chance of enjoying some rest time in Solterreno.
Bodhin currently teaches in both Spanish and English in Solterreno and Valencia.
He has a meditation website in Spanish:- www.mindfulness-sanar.com/
Mindfulness based Therapeutic Yoga.
Bodhin is a fully qualified Senior Yoga Alliance yoga teacher in Mindfulness based Therapeutic Yoga; to empower individuals towards health and well-being. So yoga classes for the general public, and special focus yoga based Health and Wellness programmes. Based on a mix of the ancient wisdom of Hatha Yoga and Mindfulness meditation, with a healthy dose of the latest research in mind-body science and therapies, Therapeutic Mindful Yoga invites you to slow down, tune into your body and be kind to yourself!
More on What is Therapeutic Mindful Yoga?
He also teaches Yin yoga, which is hatha yoga done on the floor, with the postures held for a while, often using supports, all tailored to the individual. "I am interested in how we hold tension in the body and how yoga can help to release that tension. I combine meditation teaching with the body awareness. For me the two disciplines go very much together."

Buddhism and White Tara.
Ever since I learnt to meditate in the 1980's I have been fascinated with what the Buddhist tradition can offer the modern western world. I was ordained into the Triratna Buddhist Order in January 2000, so my background is from that tradition. One of my current way of teaching is through leading retreats on the Buddhist female figure of White Tara.
Solterreno.
I purchased the terraced orchards in 2003 and then started planning and building the retreat centre. We started living here full time in 2007. I have built most of the buildings myself and am very interested in organic low impact buildings including energy saving designs.

History:
Born in 1958 in Yorkshire UK. Has a degree in communication. Worked some 15 years as a freelance video editor for television companies (BBC, C4 etc.) making mainly documentaries. Started meditating at the London Buddhist Centre in 1984. Travelled to China and Tibet in 1985 where he connected with a living Buddhism. In 1990 worked a year in Madrid and then decided to stay and live in Spain. In 1991 spent 8 months living in Guhyaloka, a Triratna (formally FWBO Friends of the Western Buddhist Order) retreat centre in the mountains near Alicante. Later went to live in Valencia helping set up the Buddhist Centre there, living in communities, studying Buddhism and meditating intensely. In 1995 helped set up and run Evolution, a Buddhist business trying to take their ideals into the work situation. He was Ordained into the Triratna Buddhist Order in India in January 2000. The last few years he has spent working in and around the Valencian Buddhist Centre, taking an active part in the council and as treasurer. He helped set up the annual retreats during Easter and in the summer at Tusita in northern Spain. In 2003 he bought this land with the idea of developing a centre here.

They have a son David, who was born on the 24th of november 2005.